After6 Services is pleased to announce that we are now providing services on the WordPress web publishing platform. Our focus in choosing components for new WordPress sites will be:
usability for non-technical users,
security,
scalability, and
maintainability.
Balancing these goals on a complex platform like WordPress is a challenge.  But, after an entire summer of research, we rebuilt and relaunched the After6 Services website on WordPress.  We're using a well-supported theme called Make from The Theme Foundry.  We've built three sites with Make and its companion WordPress plugin called Make Plus.
The Make / Make Plus combination provides great usability for WordPress users that don't code, and really amazing page design speed.  We spent all summer on research, but completely migrated our site to WordPress and modernized its look and feel in less than 48 hours.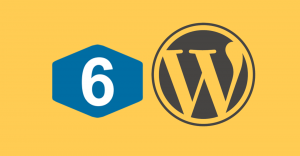 The reason we chose to build our website our Make Plus is because it lets us do templated page design without code.  This means that we can assemble predefined objects like sliders, banners, galleries, and post lists into pages, and publish them quickly.  This sort of design productivity has been difficult to impossible to achieve with Movable Type over the years.
Lack of these features on our website has been holding After6 back in terms of getting its message out to both new and existing customers. When we work with customers, we want to give these features to them as well.
The things that After6 has done well in the past, possessing a deep knowledge of the publishing stack, providing outstanding technical advice and operations know-how, and fully committing to customer success has already been brought over to our WordPress practice.  We look forward to recommending WordPress themes and plugins to you that are well supported and easy-to-use, to make website building and customer communications fun again.
If you'd like to work with us on a new website, a website relaunch, or a new campaign based on well-designed landing pages and Salesforce integrations, please contact us at customer.service [at] after6services.com.